We went on a little family trip to Big Bear this past weekend to get some snowboarding in.  We were lucky enough that it snowed while we were there.  Linus got to see his first real snow!  It's a good thing we got a snowsuit in Canada!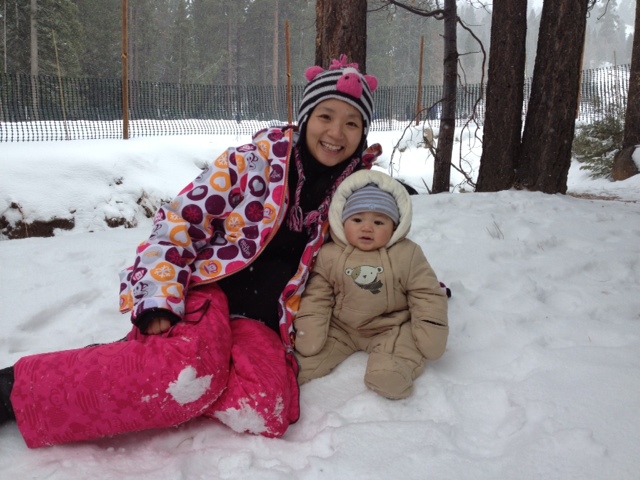 Linus got to ride a sled.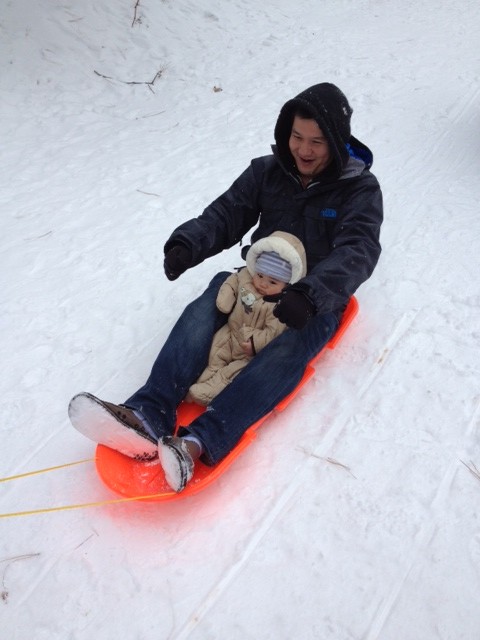 We also built Linus his first snowman.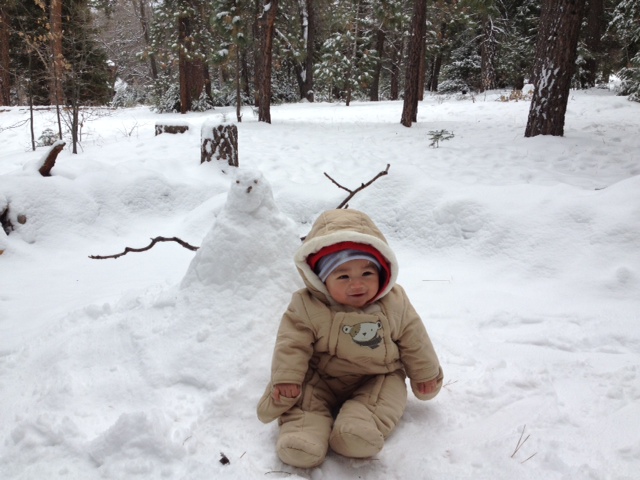 Linus really loved the snow.  I can't wait to take him on the slopes!