We've made it to 4 weeks.  It was so tough, but we are starting to get the hang of being parents now.  Linus and I have gotten into our own rhythm.  My days are consumed with naps, feedings, and poops – but it's so worth it.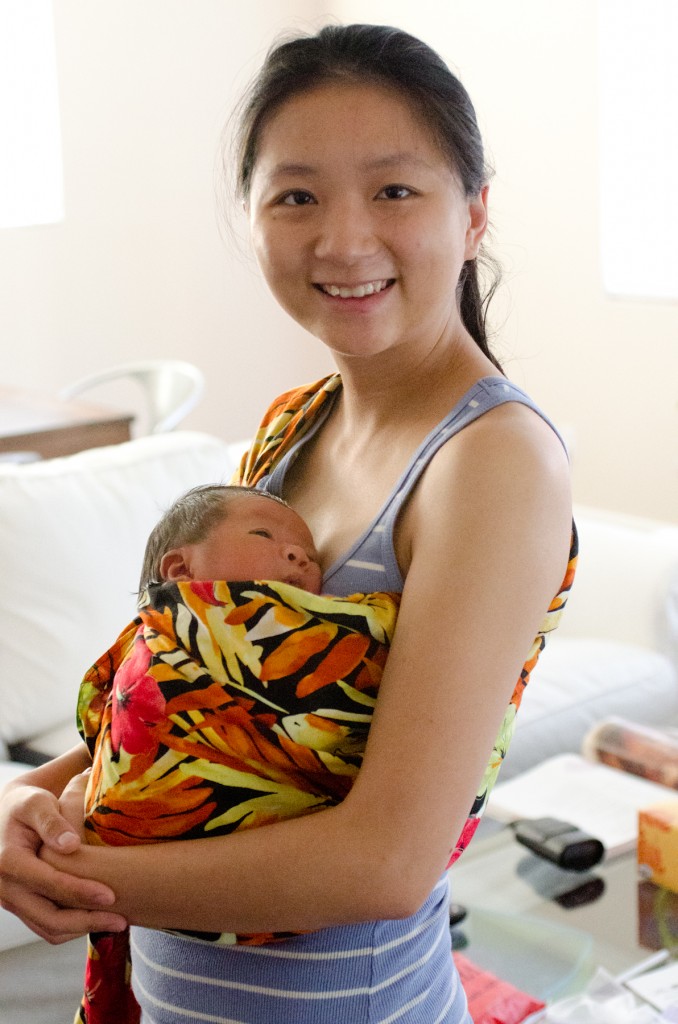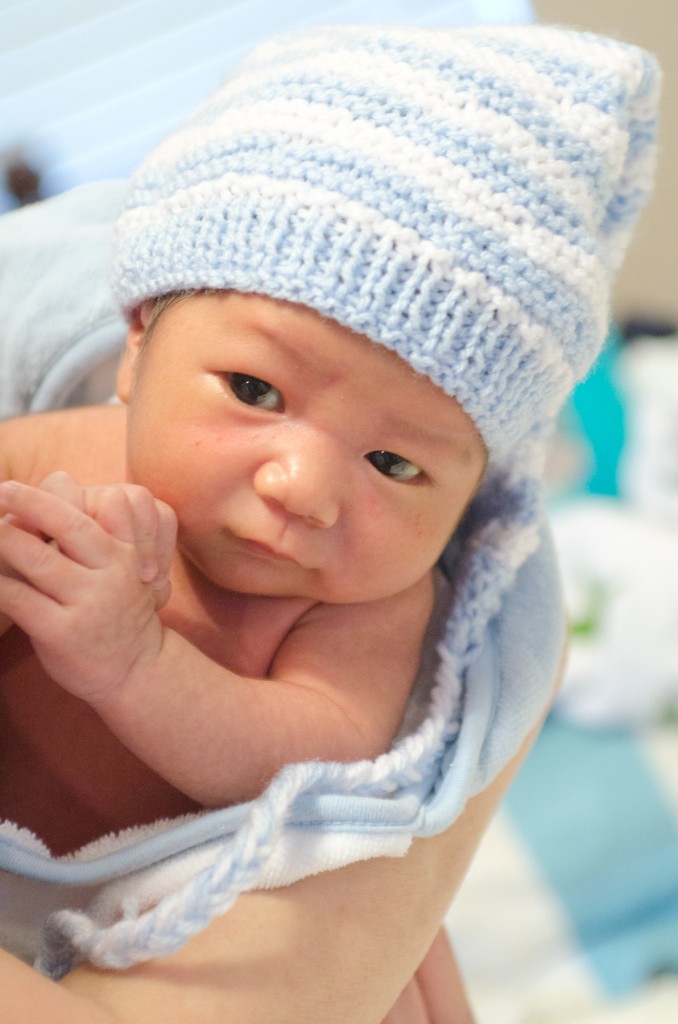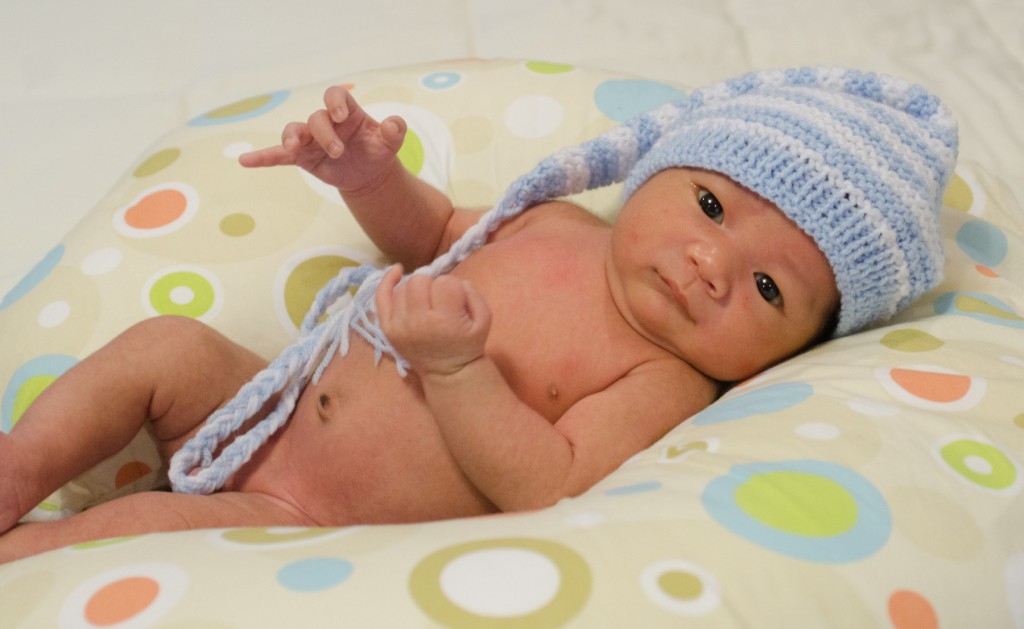 Daddy has become a pro at giving baths.  This is a picture of Linus' first bath after his belly button stump fell off.  He wasn't too happy here, but he loves baths now.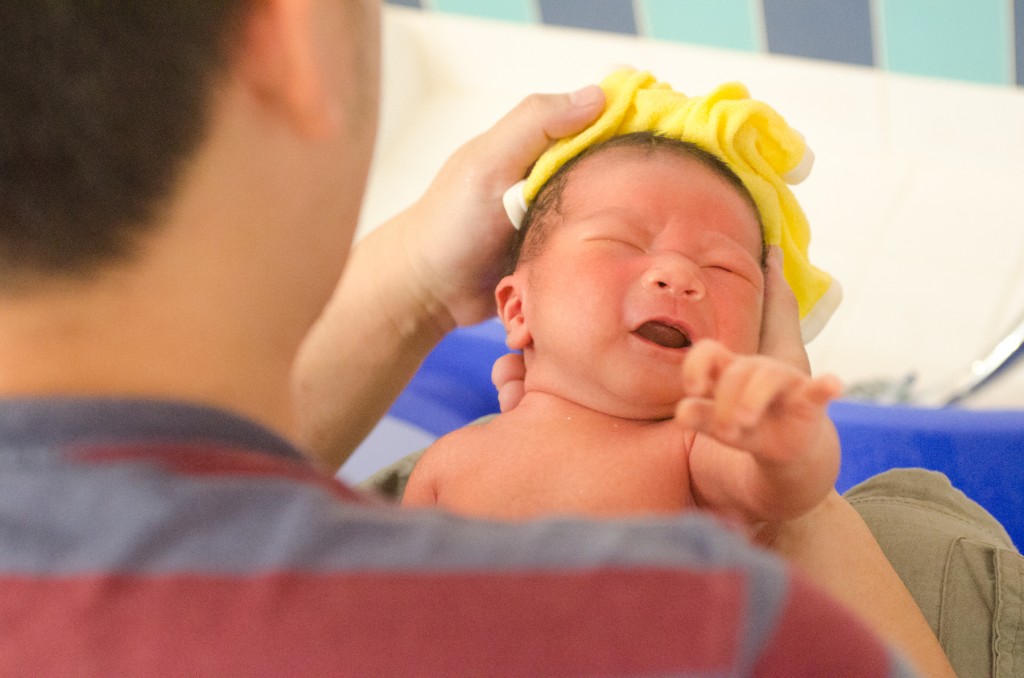 Linus loves to play on the playmat.  He's getting so big and strong!  He no longer fits in newborn diapers or clothes anymore.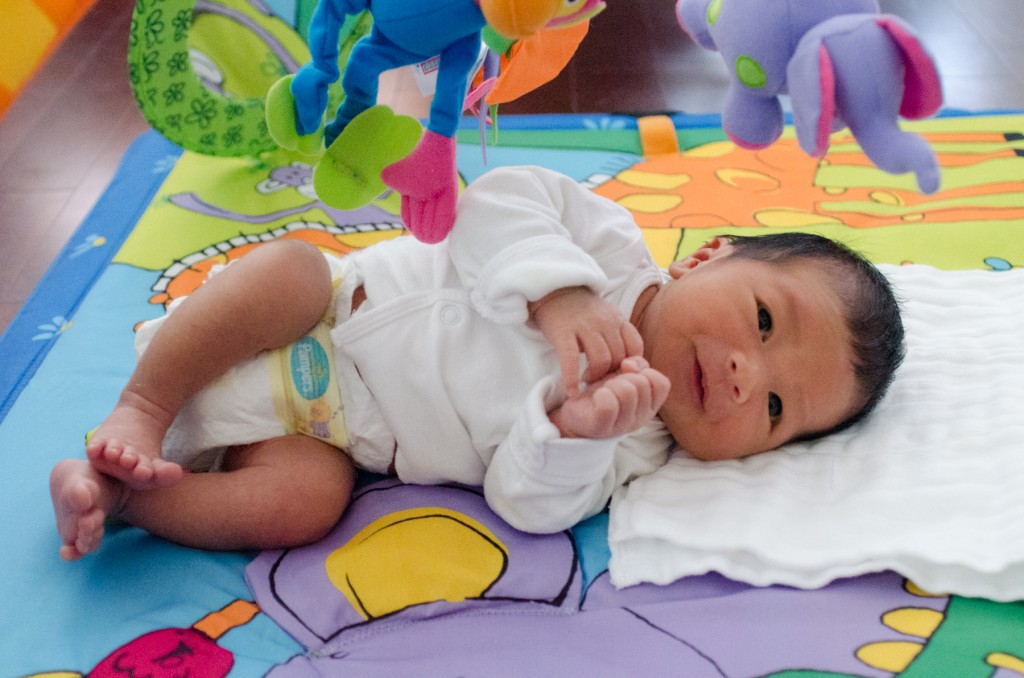 Ah-gong finally came down from Canada when Linus was 10 days old.  Together we celebrated Canada Day with our newest little Canadian.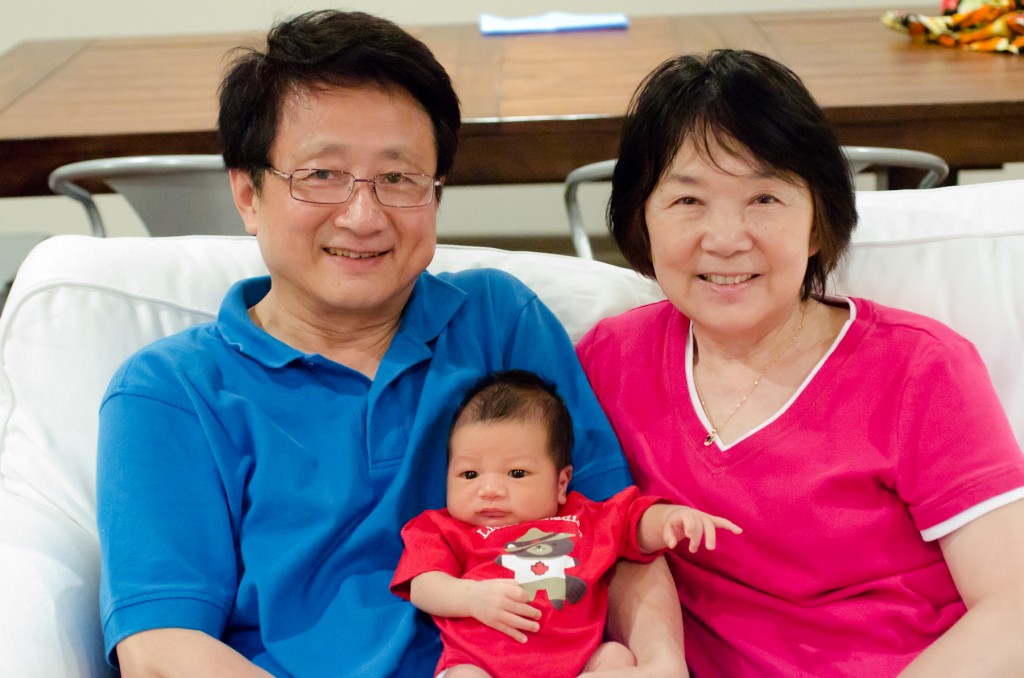 I can't believe we're about to make it to one month.  The time just flew by!